The Goods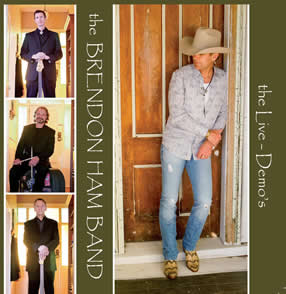 From RoarHide Records comes the new Brendon Ham Band CD, "the Live-Demo's".
Recorded at the iconic Stebbing Recording Centre studios, this live-demo album captures the true spirit of the BRENDON HAM BAND-reflecting the journey to now for Brendon and his band since the release of the "this is the life" album a decade ago. Included on this CD is the bonus single mix of "Walking On Broken Glass".
Tracks are available for download purchase at www.itunes.com, www.amplifier.co.nz, www.digirama.co.nz and other leading digital download websites.
Available shortly will be the ability to purchase "the Live-Demo's" CD from this website.